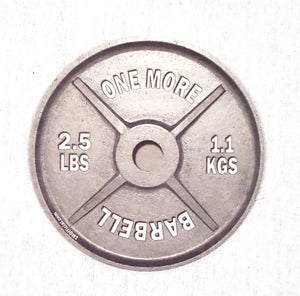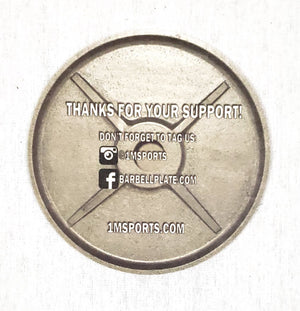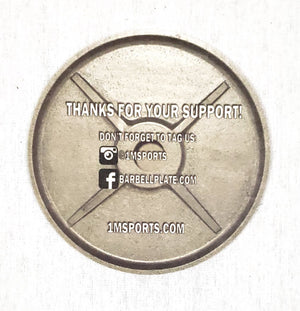 "One More" Barbell Plate Cork Coaster - 1 pc.
This is a 4 inch beverage coaster made from cork.  No, it's not actually 2.5 lbs but it is a great place to rest a shaker cup! Perfect for reminding friends, family and your IG/Social followers what you're about... or just a fun unique gift!  It features a vibrant, full color "ONE MORE" barbell weight design and guaranteed to make your drink of choice extra anabolic!
-BUY WITH CONFIDENCE -
All orders are shipped within 1 business day and your satisfaction is 100% guaranteed. If you're unhappy with your purchase just let me know and I'll do what's necessary to make it right!